Rise & Grind
How millennials are working harder than ever.
At the genesis of your adult life, you are expected to have years of experience, a relevant degree and a triple backflip in your back pocket to get a job — the simplistic days of the latte-delivering, a**-kissing intern are long gone. Students at the University of South Carolina are no strangers to this reality as increasingly more majors require at least one internship to graduate. This leaves students no choice but to don their baby adult button-downs and begin their occupational journey.
Here, however, a road diverges in a yellow wood — does a student take a paid or an unpaid internship? Students often approach this crossroads unsure of themselves, lacking the understanding of what could be beneficial to their overall careers and what could be exploitative.
"I decided I would rather do something I enjoy and not get paid for it."
That's senior public relations major Abigayle Morrison who tackled the internship scene head-on her sophomore year. Morrison currently interns for free at the American Heart Association, helping the nonprofit prepare for events and campaigns.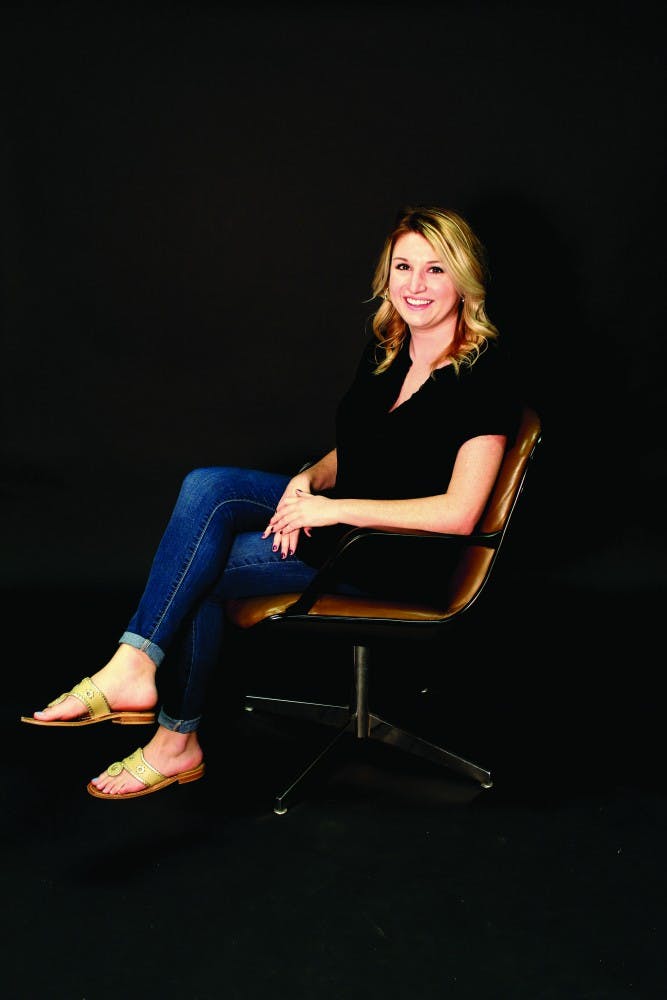 Morrison didn't accept no pay at face-value, though. With three previous paid internships under her belt, she knew how to weigh the worth and negotiate her needs. When the nonprofit organization told her she would be unpaid, she worked with them to find hours that would enable her to keep her job and school as a priority as well.
"For me this was worth it partially because it's nonprofit and partially because they were so flexible with the hours," Morrison said. "My first internship paid minimum wage and this one is free, but when I come out of that I think these two will be the internships I had the best experience with and that I can point to and say, 'Look what I've done.'"
Through this internship, Morrison has found mentorship and the promise of help down the road, two invaluable benefits of her position that will guide her as she continues her professional path. She's also been able to work for a cause, something that she placed a lot of weight on when deciding where she wanted to go.
"I want to work for nonprofits, and lot of them are really tied together, especially in this area. So any good word that you can get from one executive director and one person is extremely helpful the entire way around."
After plethora of experience working for the J. Marion Sims Foundation, the university and even BMW, Morrison will step out into the world with the wisdom LinkedIn blogs could only dream to offer.
"The name of the company you work for is a big deal — BMW is definitely going to stand out on my resume for the next few years," Morrison said. "But the quality of work you're doing is so much more important than the name or the money or anything like that."Not all internships are the yellow brick road to success, though. Just ask senior media arts and film studies major Caleb Franklin.
"It was basically a bait-and-switch for lack of a better term."
Franklin took a internship with a company that advertised within the university: Aim High Education Technologies.
"The premise of the job that I was hired for was that they were looking for a part-time game designer to help with the virtual reality game that they were building that was supposed to be used in adult education centers to train HVAC repairmen," Franklin said. "For someone who doesn't know what they're doing, you're actually reaching your hand into a ten thousand volt machine, so this was supposed to simulate fixing random problems with a machine using tools in the game."
For an aspiring game designer like himself, this was the kind of project that had Franklin's name written all over it. Not to mention, the promised pay on the advertisement was approximately $18,000 a year.
Unfortunately, this all took a turn for the worse once he signed on for the internship.
"I wasn't provided any equipment to work with. I was working with my own really old laptop. I wasn't taught how to do anything," Franklin said. "They were basically predicating all of this on my prior knowledge that they got from the interview, and they didn't teach me anything."
Not to mention, Franklin's promised pay had been severely cut from its original promise to about $200 biweekly with a 30 day "evaluation period" before he could reap the rewards of his work. Despite the setbacks, he pushed through.
Franklin worked tirelessly on project after project, hoping for the promise of tomorrow, or at least some sort of payoff. But after months of work, he hardly got any feedback ... Until he was assigned a graphic design project out of his wheelhouse.
"From that point on the tone significantly changed in the internship."
They chastised his work, gave him a menial project to tide him over, hardly communicated and extended his evaluation period. All the while, Franklin had no income to pay his rent or sustain himself throughout these trying months. His family took a financial hit, his credit was shot and he had no idea where to turn.
Finally, Aim High Technology called Franklin, kicking him to the curb.
"I received an email from him immediately afterwards — which shows me they were pretty prepared for it — saying that they were officially terminating my position and in order to honor my contract they were sending me one severance paycheck seeing as I hadn't been paid at all," Franklin said. "I waited patiently for that and it never came. I never even got the severance pay."
That wasn't the end of the road for Franklin, though. He contacted South Carolina Legal Services and is in the midst of a small claims lawsuit.
---
So how can you choose the right path when taking the first steps into your career to avoid exploitation and hardship? The U.S. Department of Labor has a list of six qualifications that an internship must meet in order to be unpaid:
1. The internship, even though it includes actual operation of the facilities of the employer, is similar to training which would be given in an educational environment;
2. The internship experience is for the benefit of the intern;
3. The intern does not displace regular employees, but works under close supervision of existing staff;
4. The employer that provides the training derives no immediate advantage from the activities of the intern; and on occasion its operations may actually be impeded;
5. The intern is not necessarily entitled to a job at the conclusion of the internship;
6. The employer and the intern understand that the intern is not entitled to wages for the time spent in the internship.
The University of South Carolina Career Center is also open to directing you towards opportunity. "Our office provides a number of resources to support students in their pursuits to find an internship. We teach students to be the driver in this process because only they know their goals and we can provide the strategy to meet those goals. Most times, students are unsure of how to even know where to look for internship opportunities," Director Tom Halasz said. "In our office, we have staff (Experiential Education Managers) dedicated to going through the educational process with students to teach them the skills they need in order to explore and find quality internships."
For more information and scheduling purposes, students can go to the Career Center directly on the fifth floor of the Thomas Cooper Library. They can also check out handshake.com, a bridge between students and the outside world. Through Handshake, students are able to request appointments with Experiential Education Managers, highlight their achievements and career goals and put their name out there to potential employers — basically LinkedIn with training wheels.
So while millennials are working harder than ever, proving that they're more than their twitterholic reputation, it's important to know when enough is enough. With a little knowledge and a lot of empowerment, you can grab life by the briefcase and embrace the real world. (And no, I'm not talking about the MTV phenomenon.)